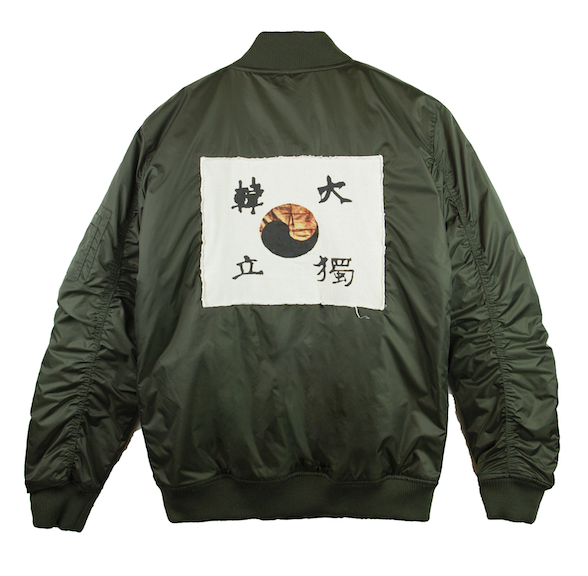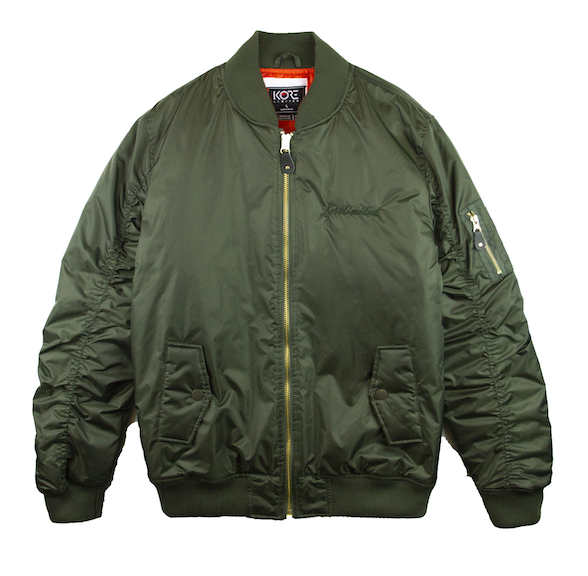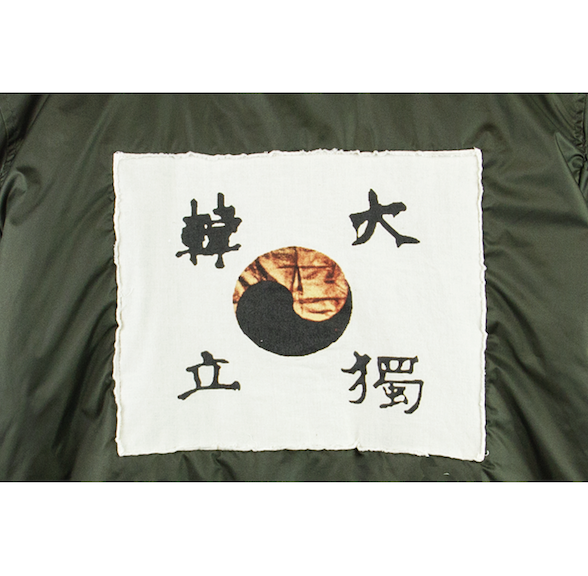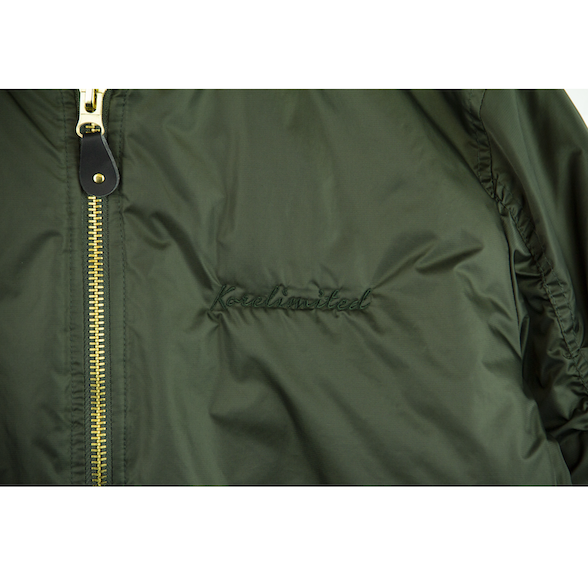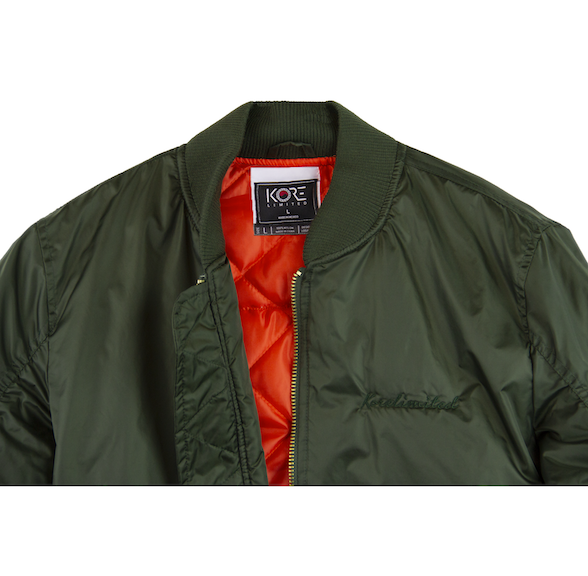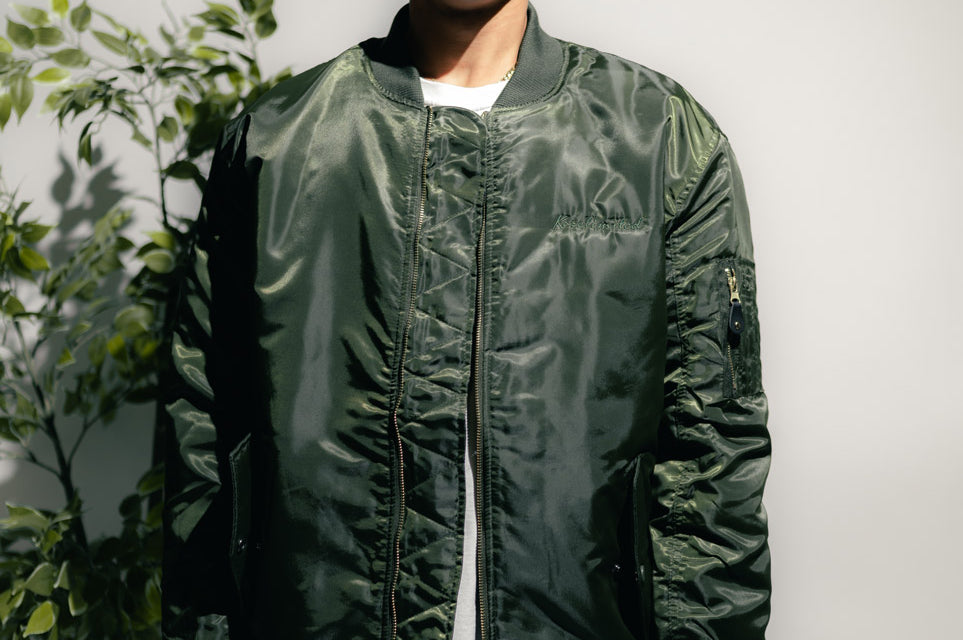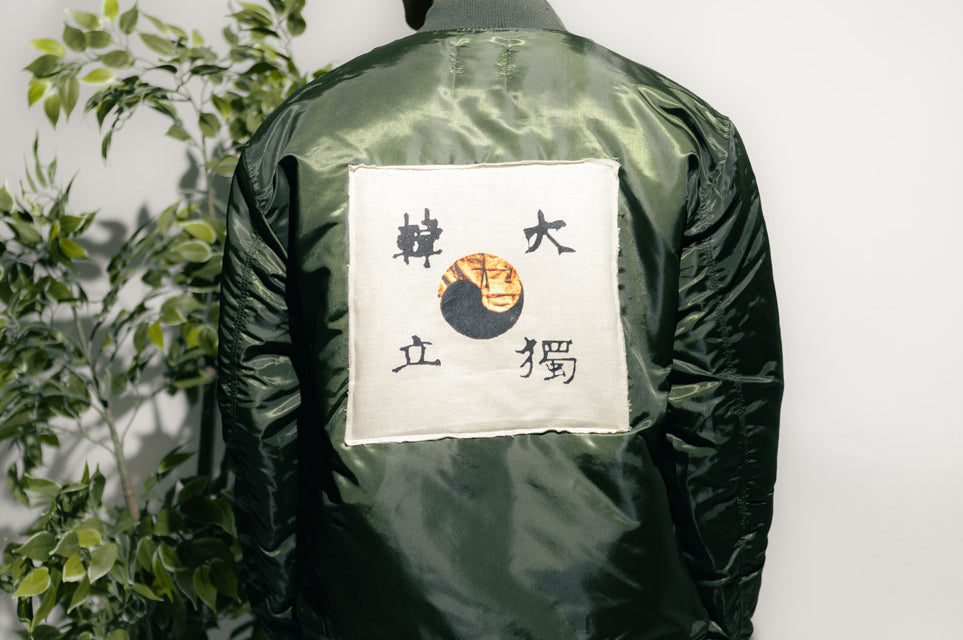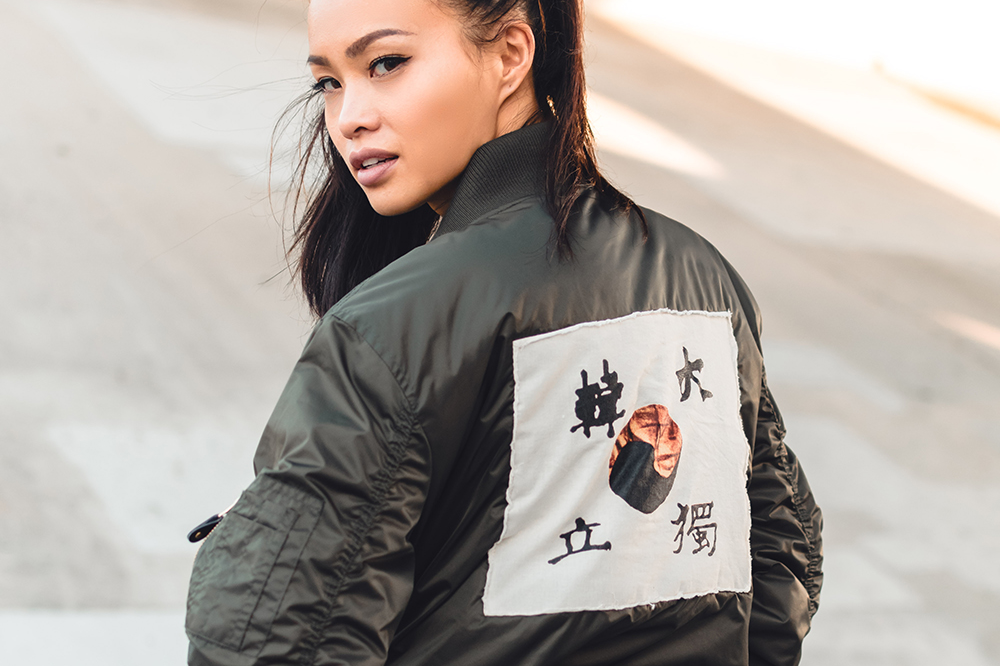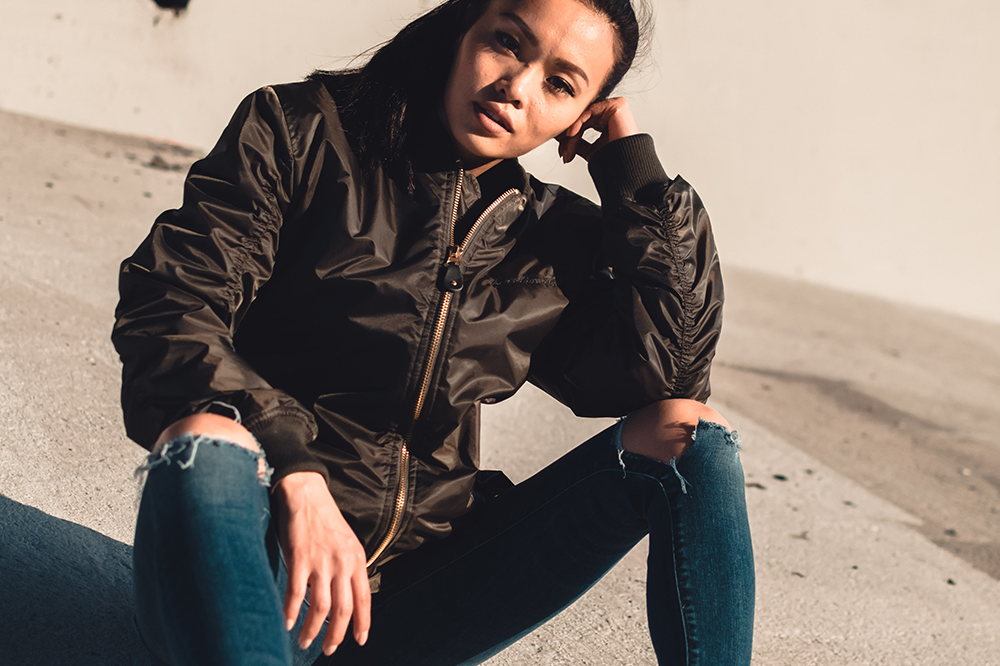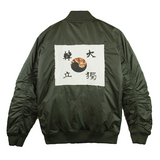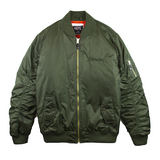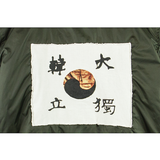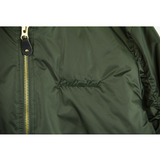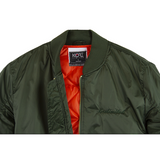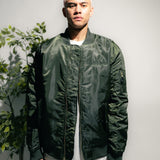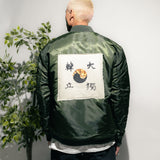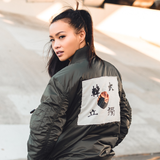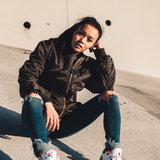 1909 AHN JUNG GEUN FLAG BOMBER (OLIVE GREEN)
Keep warm this winter with our 1909 Ahn's Flag bomber jacket. Embroidered with KORELIMITED on the front and the option to trim edges of the flag in the back, this jacket is your everyday piece this winter. Also available in black and maroon.
LIMITED EDITION
Shell: 100% Nylon / Lining: 100% Polyester
*Runs half size larger
Please keep in mind that the flag may come with fringes that you may trim to your liking. All photos on our website and social media show trimmed fringes.
Female model 5'8" wearing size M
Male model 6'1" wearing size 2XL 
1909 AHN JUNG GEUN FLAG BOMBER (OLIVE GREEN)
Love this jacket!
I bought a medium bomber jacket and it fits well and looks great. I love the history and when people have complimented me about the jacket, it's been an opportunity to talk about Korean history and to be a walking advertisement for KORE Limited!
Large fits perfectly for me. 5'11" muscular build with broad shoulders. The build quality is excellent and it looks amazing. More than happy with my first Korelimited purchase!
The Bomb 🇰🇷
Purchased 1 each 1909 AHN JUNG GEUN FLAG hoodie and jacket for my two daughters, which they decided to wear before Christmas. They had so many compliments at their Korean restaurant they manage I ended up ordering sets of 4 for all the girls in the family.
Definitely order when available!!
cool jacket
this jacket was so nice, I had to get another for my husband
This bomber jacket is the bomb
I love this jacket. It's so stylish. The color is fabulous and the zippers and pockets are perfectly placed. Kamsahamnida!